What is Supervision?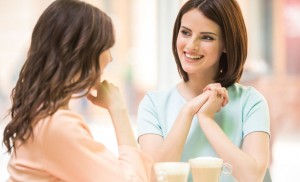 "Supervision is a joint endeavour in which a practitioner with the help of a supervisor, attends to their clients, themselves as part of the client practitioner relationship and the wider systemic context, and by doing so improves the quality of their work, transforms their client relationships, continuously develops themselves, their practice and the wider profession."   (Hawkins & Shohet, 2012)
This is a complex definition but it points out that supervision:
♥  supports the professionalism of psychotherapy,
♥  is required by most professional bodies in Ontario, particularly for new practitioners,
♥  helps to keep clients safe,
♥  encourages professional growth of the therapist,
♥  invites the therapist to reflect on their own feelings, thoughts, behaviour, and general approach with the client, and
♥  is a form of conscientious self care.
Expectations of a Therapeutic Supervisory Relationship
We will begin our supervision alliance with the mutual formation of a contract which would include aspects of the following:
♥  Practicalities,
♥  Boundaries, including confidentiality,
♥  Expectations,
♥  Session format, and
♥  Organizational & Professional context.
Beginning Supervision can seem intimidating.  But as scary as it can feel, it can be one of the most rewarding experiences of your career.  My goal is to help you to develop and clarify your strengths so that you can relax into being present with your client and trust yourself and the process.  Our mutually created contract would provide us with a holding frame within which to build our relationship.  Any lapses in this holding frame will be seen as opportunities for reflection, learning, and relationship building, not judgement or defense.
I tend to use a developmental and relational approach integrating tools and theories from Imago Relationship Theory, EMDR, Voice Dialogue & Transformational Arts as well as MARI Art Therapy and the latest in modern neurobiological research.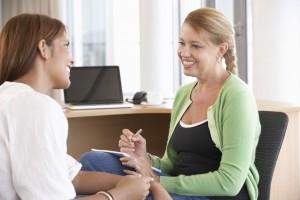 What might make me a good choice for your supervision?
♥  As a Registered Nurse for over 30 years, I have been training professional adults for decades,
♥  I have had amazing Psychotherapy Supervision throughout my career and have had great modeling,
♥  I have completed the Supervisory Training program at St.Paul University in Ottawa in accordance with the developing CRPO guidelines,
♥  I have been teaching and supervising for several years, and
♥  I am interested in giving back to a profession that has given so much to me.  This is my opportunity to pay it forward.
Of course, we will have to meet and get to know each other to see if I am truly a good fit for you.  If it turns out that I am not, I will help you to find someone who might better meet your needs.  If it seems that we might work well together, give me a call and let's meet for a chat.